what is it? :: how it works :: why cyberbully? :: prevention :: take action :: what's the law?
Reporting Various Types of Abuse on Facebook:
To report a private message:
Step 1: click on the "Report" link next to the date and time the message was sent.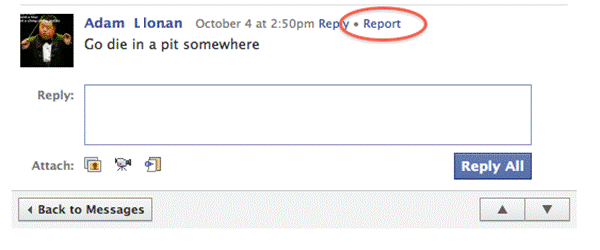 Step 2: select one of the two available reasons for reporting the message and optionally select whether to block the sending user.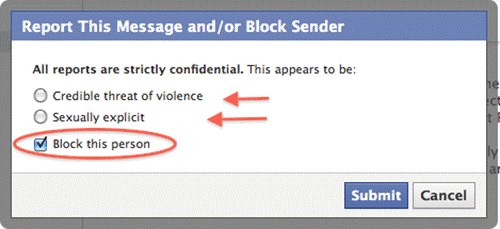 Report Abuse Index:
Group or Page - Individual Post - Individual User - Content in Your Feed - Photo - Message