what is it? :: how it works :: why cyberbully? :: prevention :: take action :: what's the law?
Reporting Various Types of Abuse on Facebook:
To report a Group or Page:
Step 1: Click on the "Report Page" link in the left sidebar.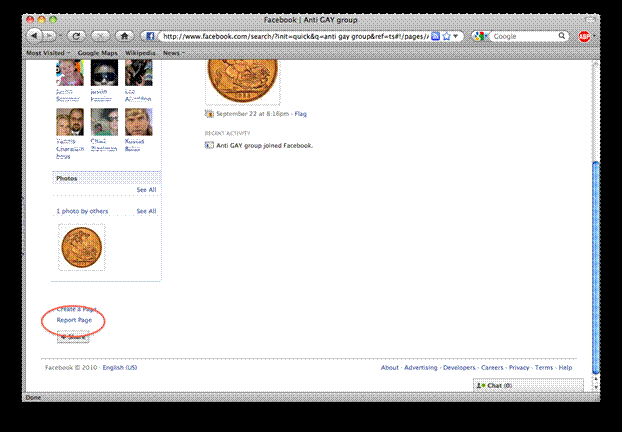 Step 2: Select the appropriate option of the pop up window that appears.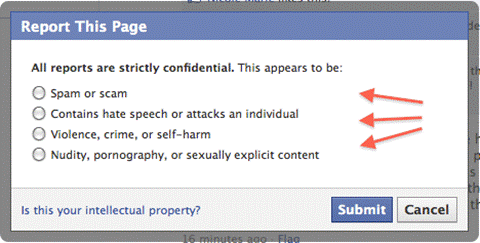 Step 3: For the "Contains hate speech or attacks an individual" or "Violence, crime, or self-harm" options complete the additional dropdown menu.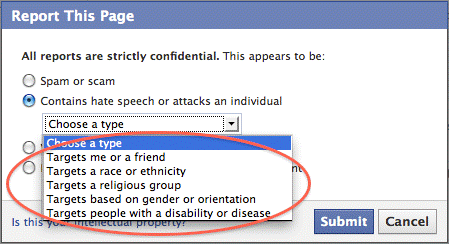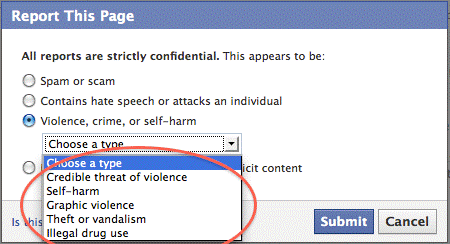 Report Abuse Index:
Group or Page - Individual Post - Individual User - Content in Your Feed - Photo - Message